Our vision is to be a National Leading Company within the Public and Private Civil Works Construction industry; to stand out for ethically fulfilling the contracts with our clients; and to
gain recognition for our services, quality, time and costs of execution.
Our mission is to be a leading construction company in Argentina and Latin America with great Technical and Financial capacity which, through our works and engineering, helps its clients to accomplish their projects and growth plans before, during and after their completion.
At Da Fré Obras Civiles S.A., we strive to provide our clients with products that satisfy their legal, and environmental requirements, prioritizing the workforce safety. Our construction practices, and management of projects comply with high quality standards.
Thanks to our committed workforce resource, our projects, and our Business Integrity / Compliance Program, we create jobs that allow us to grow ethically.
EXCELLENCE, ETHICS AND CORPORATE SOCIAL RESPONSIBILITY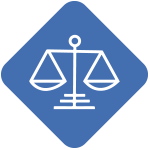 Ethics and Responsibility: We achieve these values by performing the contracts we committed ourselves in.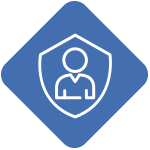 Workforce Safety: We take care for the most important value of all: Life. Furthermore, we focus on the personal and professional fulfillment of our teams.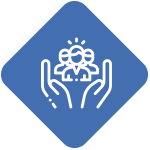 Corporate Social Responsibility: We believe this is the third link of the value chain needed to build success in countries and communities. Generating real possibilities for training and employment is and will always be a value that enhances those companies focusing on the human resource.